SANGRE AZUL
O klinike Sangre Azul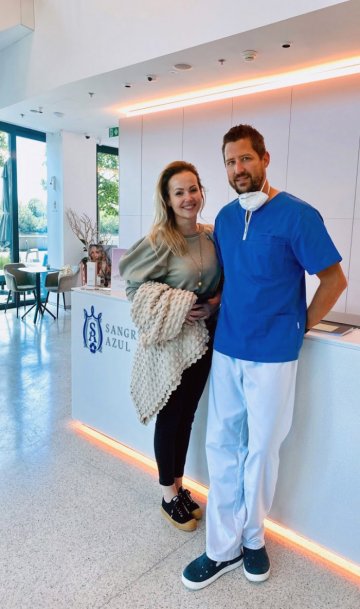 doc., MUDr. Andrej Thurzo, PhD., MPH, MHA
When we started the treatment with clear aligners more than 10 years ago, we were unique, outside the mainstream of conventional procedures which were widespread in orthopedics - orthodontics. New treatment with invisible aligners such as Incognito, eBrace, Orthocaps and Invisalign have come thanks to new technologies such as 3D printing, CAD-CAM digital scanning and computer simulations. All of this was relatively new thing in 3rd millennium of orthodontic treatment, and mastering some techniques (such as lingual braces) was extremely difficult. It has long been known that the treatment of bad position of teeth and jaws is not only a functional but very often an aesthetic problem, and it has a broader context than just the correlation between the teeth. The soft tissue paradigm predicted by Professor W.R. Proffit will be more than relevant for planning orthodontic treatment. Simply said, the position of the teeth has a significant connection for the shape of the soft tissues on the face, so 3D facial analysis will be the most important for treatment planning one day. A healthy and beautiful smile must be coherent with a face, which 3D analysis has been part of the Sangre Azul workflow for more than 12 years.
Sangre Azul since the begining, has brought together a team of passionate specialists who are not afraid of any challenges and are tempted to push the horizons of knowledge higher in the medical fields, in which they are specialized. Sangre Azul is a proud clinical teaching workplace not only for dental assistants. We opened our doors and passed on our experiences to more than a dozen successful doctors today. We treat, research, publish, and teach ourselves and others. Our philosophy is that one without the other is irrelevant. We focus on 3D printing and its clinical applications, including biocompatible 3D printing. In modern orthodontic treatment (invisible aligners) we commonly use skeletal anchoring and our modeled and 3D printed biocompatible PowerCaps and PowerArms, which allows us to have effectively applied biomechanical treatments to treat even the most difficult cases.
Invisible braces, accelerated intelligent treatment, orthognathic surgeries, teeth whitening, digital smile architecture based on 3D facial scans are just some of the focus of the talented team of health professionals associated under Sangre Azul.
Under the leadership of doc., Andrej Thurzo, MD, PhD, MPH, MHA, the techniques of invisible dental technic (including Invisalign) were introduced and expanded in Slovakia.
It is also a clinic with the richest clinical experience in the field of Invisalign treatment (more than 1000 patients by 2019).
We implement for the fist time, a completely new concept of Intelligent Accelerated Treatment with invisalign system and with the support of artificial intelligence.

Sangre Azul was first to introduce and clinically implement innovative technologies of invisible orthodontic treatment by its chief doctor - doc., MUDr. Andrej Thurzo PhD, MPH, MHA.
Sangre Azul was also first to introduce and successfully treat 500 and later achieve over 1000 finished Invisalign treatments as only clinical practice in Slovakia. Invisalign later became a common orthodontic treatment.
Sangre Azul has record of more than 300 cases on lingual braces and was first to implement acceleration technologies to treatment as Acceledent or Orthopulse which significantly reduce treatment time. Sangre Azul was first and only in Slovakia and Czech Republic to present a new concept of intelligent treatment with successfully monitored more than 100 patients with Dental Monitoring - technology powered by AI.
Sangre Azul is considered a trend-setting dental clinic which has been focused on innovative cutting-edge technologies ever since. Doctors and assistants in Sangre Azul are permanently learning new skills and knowledge, research possibilities for pushing the horizons of current clinical concepts for patients.
SMART LIEČBA

INVISALIGN TOP LEVEL

NEVIDITEĽNÉ PRVENSTVÁ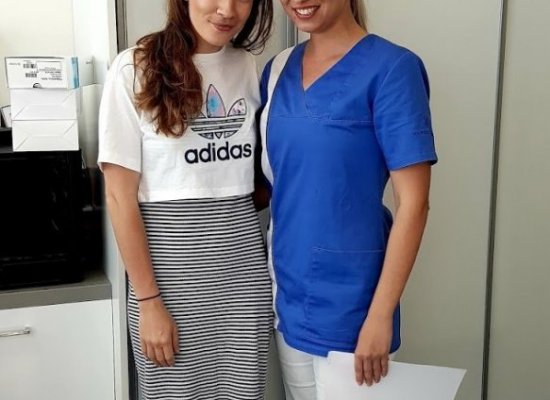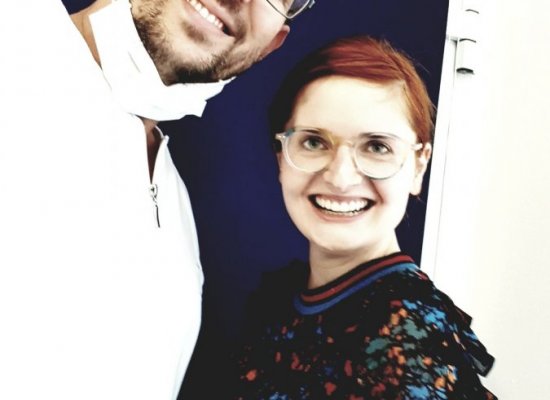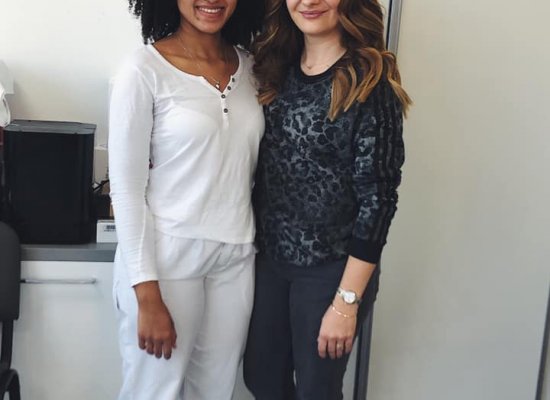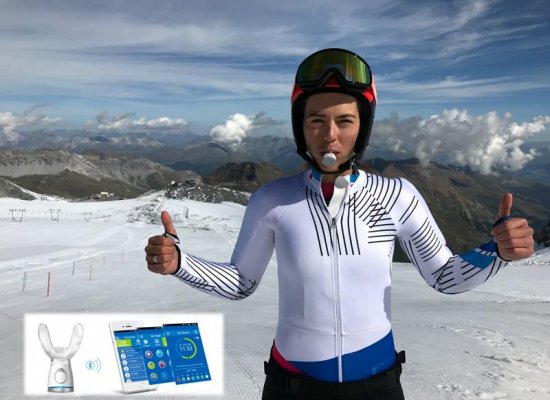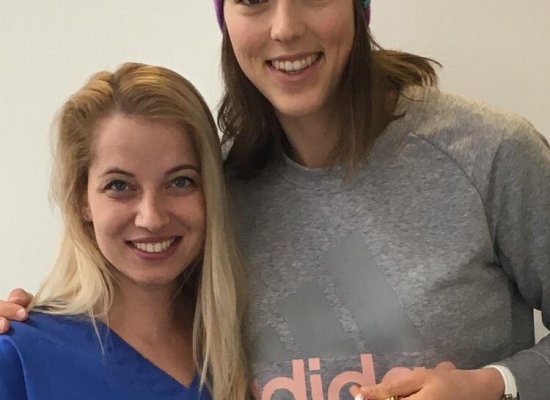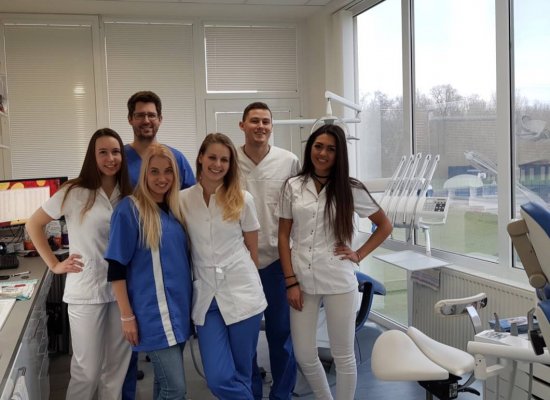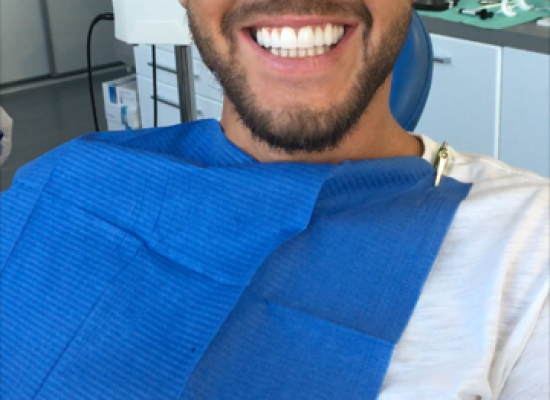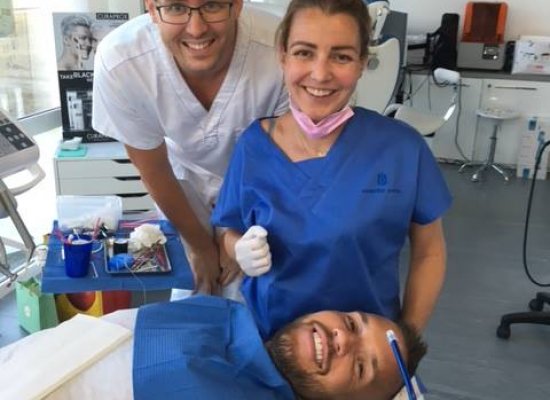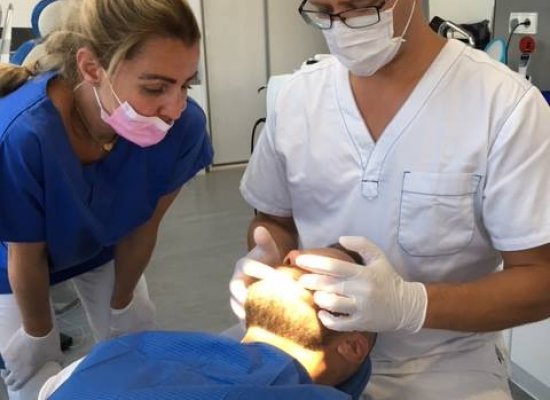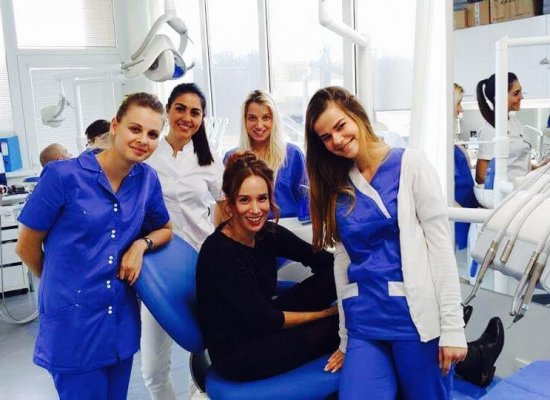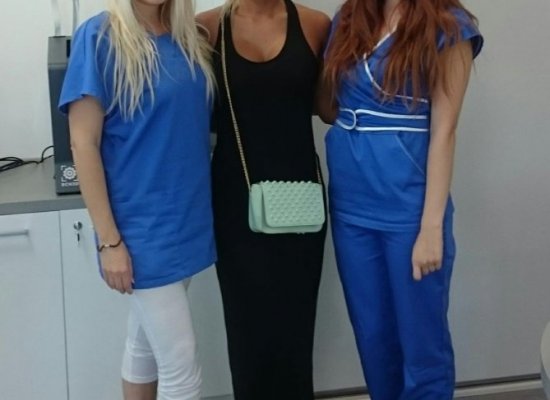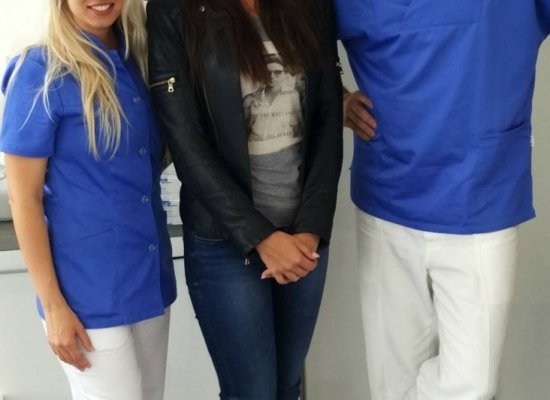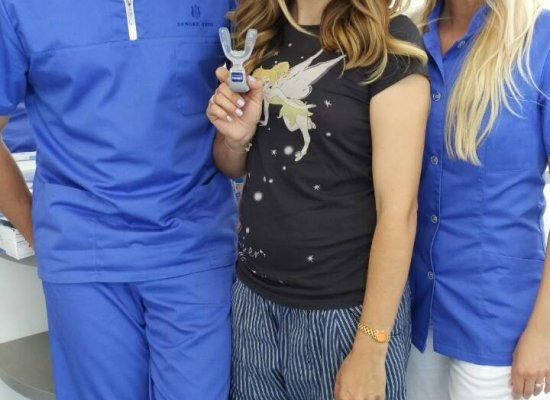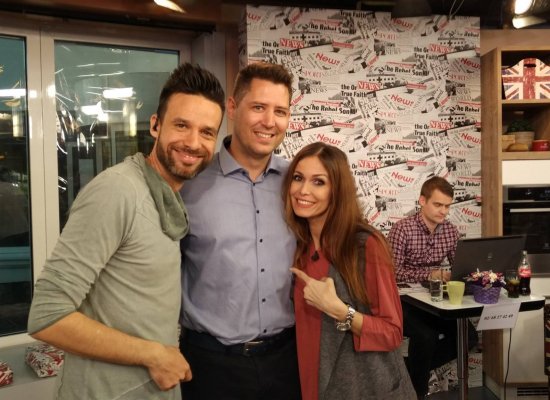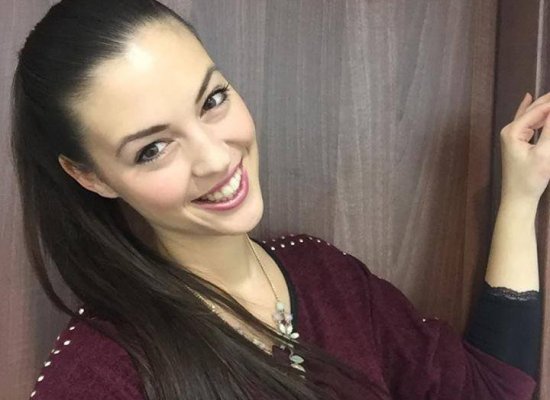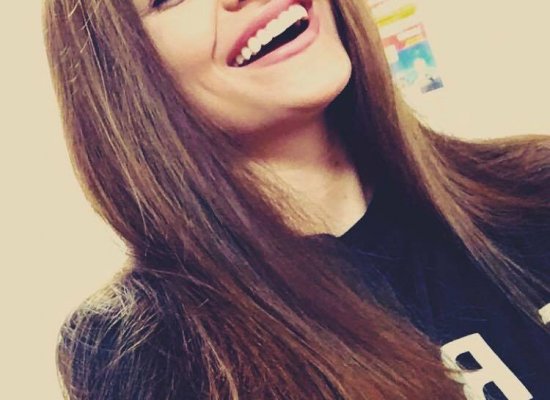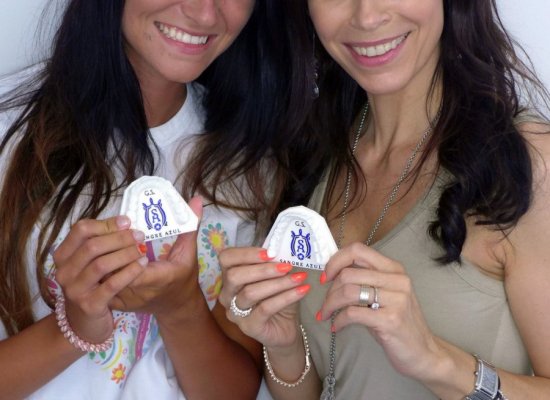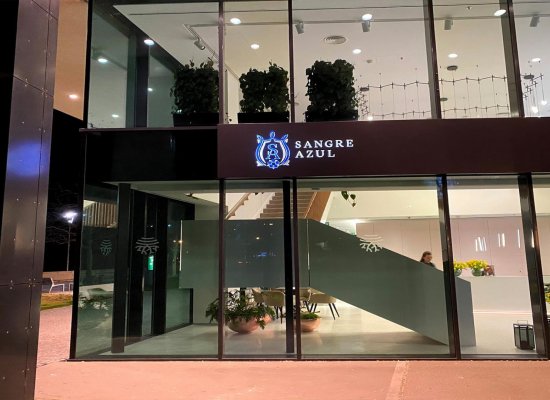 Vstup od Dunaja - na
konci River Parku zo
strany
hradu/parlamentu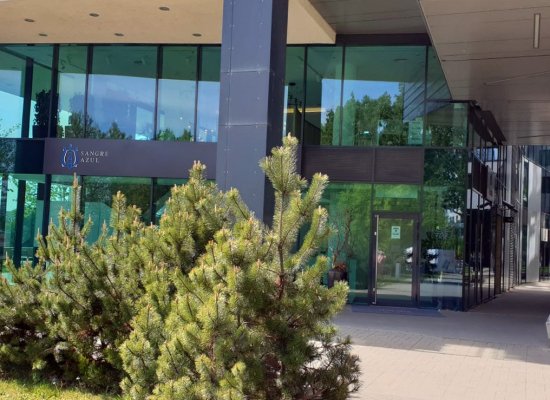 Pred vchodom je
detské ihrisko -
River Parčík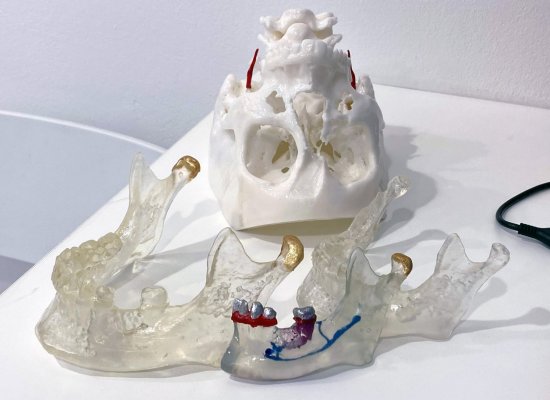 Patríme medzi
priekopníkov 3D
medicínskej tlače
v SR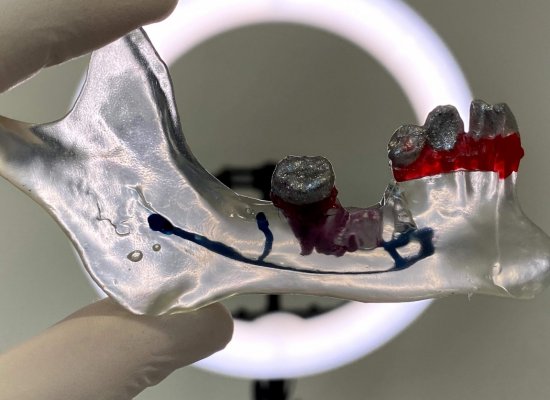 model z CBCT s
nervovým kanálom